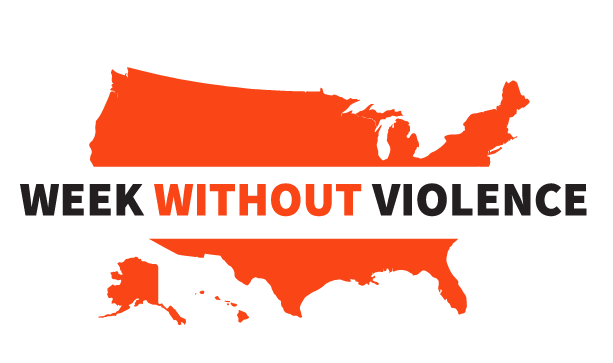 Week Without Violence (starting on October 15th) is part of a global movement to end violence against women and girls with YWCAs across the country and around the world. Gender-based violence impacts the lives of countless women and their families across the United States. Women and girls of all ages, income levels, racial and ethnic communities, sexual orientations and religious affiliations experience violence in the form of sexual assault, domestic violence, dating violence, trafficking, and stalking.
Resources
Here are a few steps you can take to support a survivor in your life:
1) Listen – If a friend, colleague, or family member comes to you with a report of violence, listen to them wholeheartedly. Let them know that you believe their story and support whatever next steps they would like to take next.
2) Ask how to help – When we see someone we love or care about, it's often our gut instinct to rush and do things for them. Remember to take a moment to ask the survivor what they need or how you can help. Place power back in their hands.
3) Respect boundaries – Many survivors choose not to report their perpetrator. Remember that violence is a violation of boundaries, and it is important to respect survivors' boundaries as to when and with whom their story is shared.
4) Offer support and resources – You can refer the survivor to any of the resources listed on this page. Let them know that there are professionals who can help them if they would like it.
Please see a list of national, state, and local organizations fighting gender-based violence:
National
Love Is Respect
www.loveisrespect.org/
For 24-hour peer counseling
866-331-9474 or text "loveis" to 22522
National Domestic Violence Hotline
http://www.ndvh.org
For 24-hour, confidential assistance,
call 800-799-SAFE (7233)
National Sexual Assault Hotline
http://www.rainn.org/
For 24-hour, confidential assistance,
call 800-656-HOPE (4673)
Local
Grady Rape Crisis Center
Crisis Hotline
404-616-4861
Women's Resource Center to End Domestic Violence
https://www.wrcdv.org/
Crisis Hotline
404-688-9436
Partnership Against Domestic Violence
Metro Atlanta Hotline
404-873-1766